The ultralight superagile whiteboard
Ultralight = Super agile
Due to the minimal weight of just 5Kg (2.5Kg / m²) the Studioboards can be transported easily and quickly. When it comes to weight, we make no compromises. The larger an object, the greater the centrifugal forces. Whether a whiteboard weighs 2 kilos more or less may look like little - but it makes a huge difference in use.
Jointless reinforced edges
No joints, no shadows and no overhanging frame. This is not only due to our design approach - it also prevents the accumulation of dirt and paint residues. The edges of the Studioboard Pro are protected against mechanical damage by the use of plywood.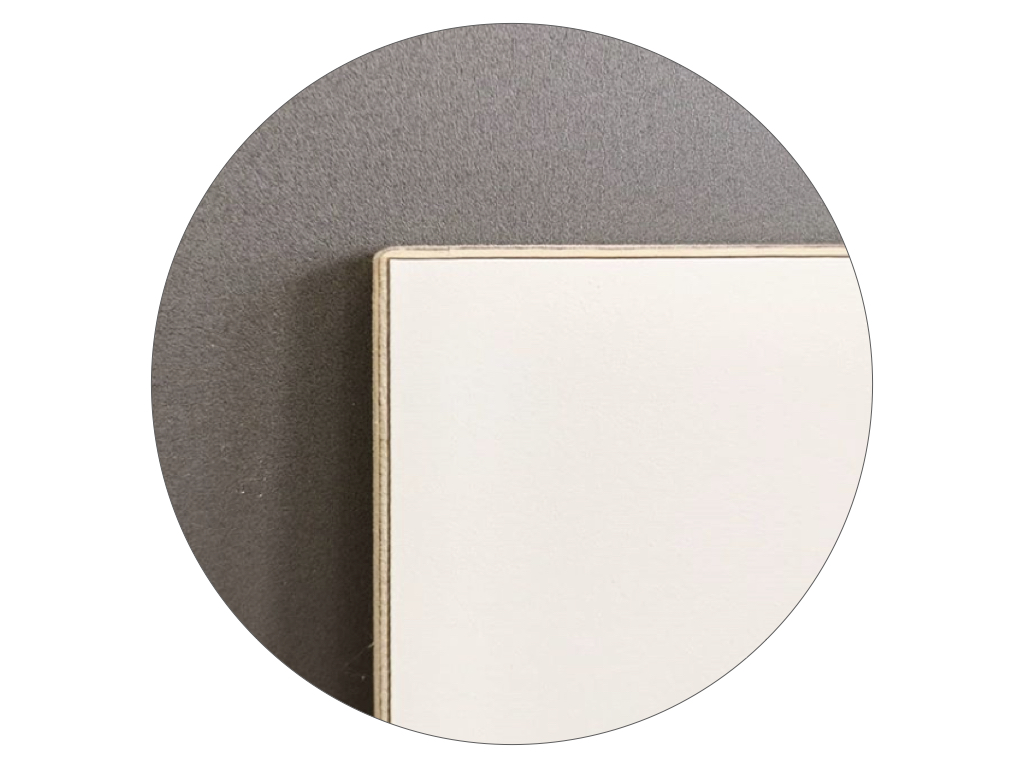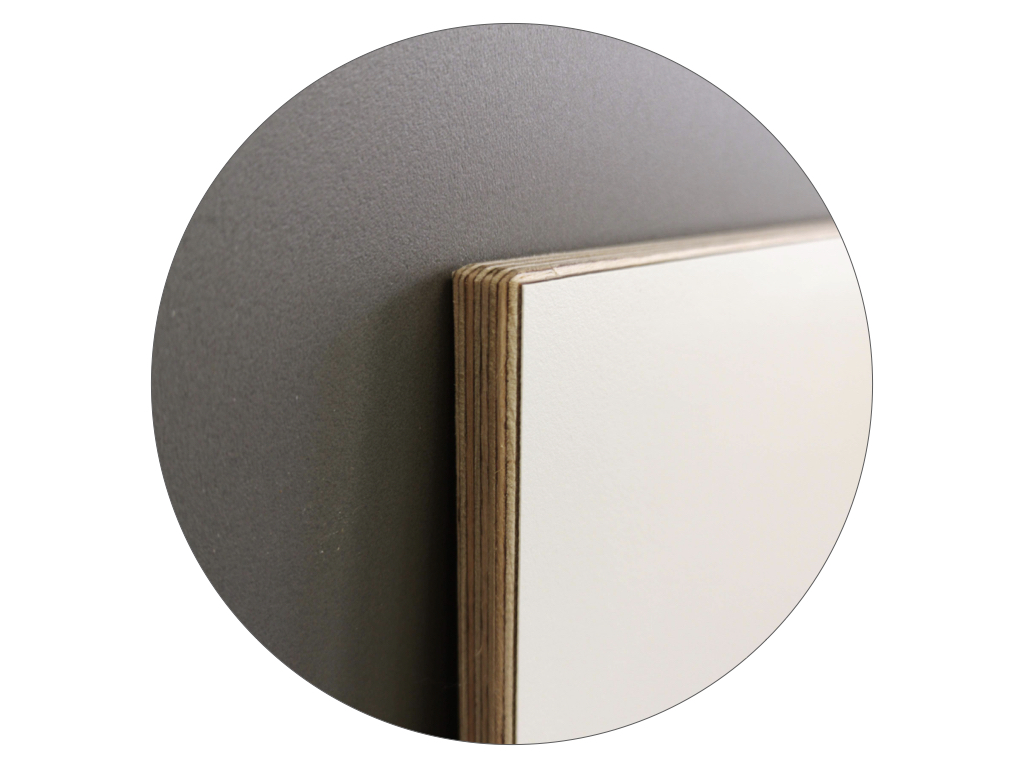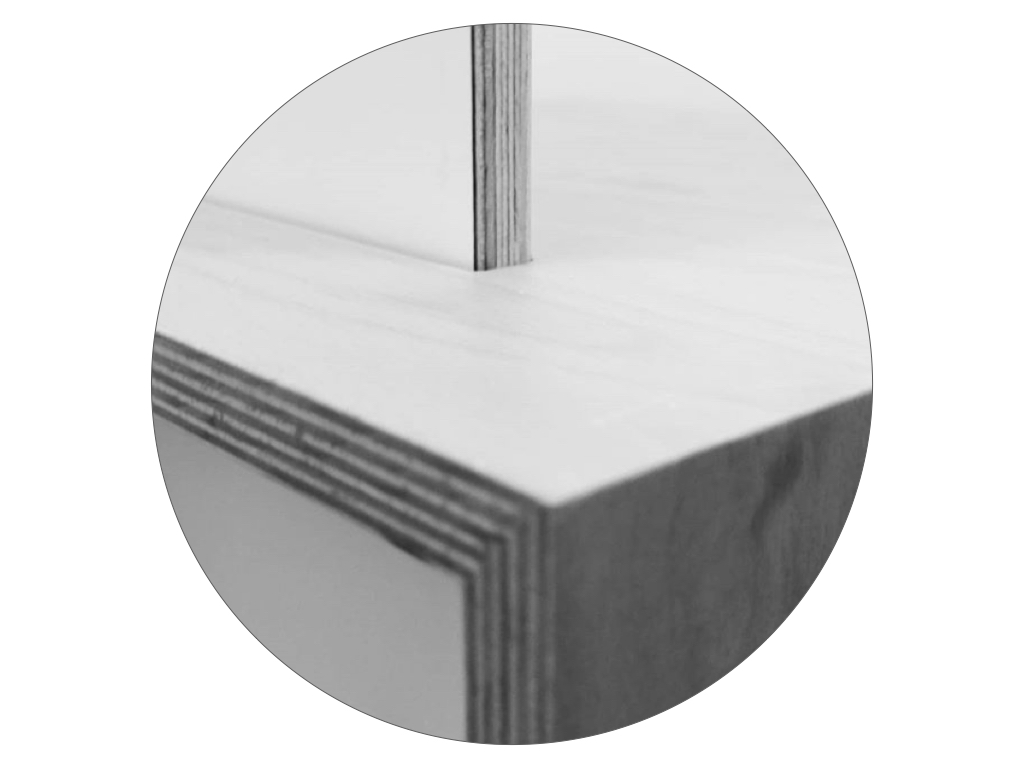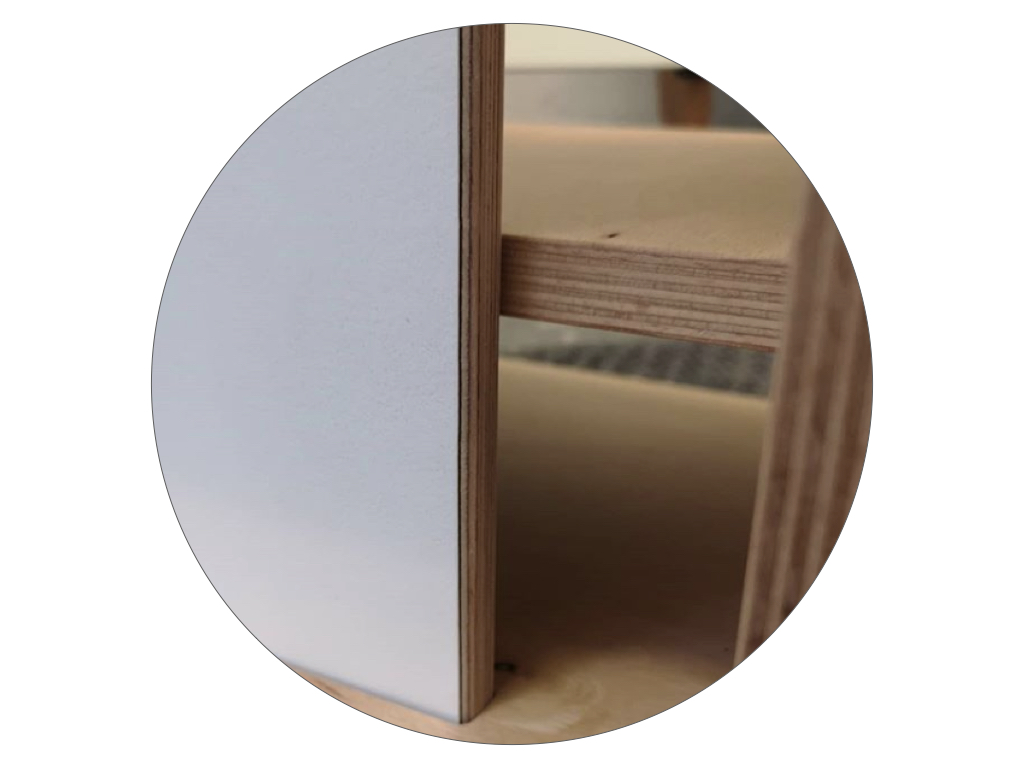 super Fast
You don't need tools or special knowledge. Thanks to consistent lightweight construction and self-explanatory functions, everything can be set up and dismantled by one person in no time at all - and with the new magnetic clips, everything goes even faster.
POST-ITS STICK FOREVER
Forever is perhaps slightly exaggerated - but they stick really well and long. This is in contrast to usual whiteboards, where even the expensive "super sticky" Post-Its don't stick very well. Due to our matt surface coating Post-Its and all other sticky notes stick especially well and long. Anyone who is involved with design thinking and other agile methods knows how important this is.
superior surface technology
The Studioboard Pro is finished with a super matt high-performance whiteboard coating. The ink of the whiteboard markers and the cleaning agent of the cleaning cloths are matched to it. This synchronisation of the surface technology provides an optimum result for intensive use.
The If there are 5 or 10 boards in a room and it reflects and mirrors from all sides, the result is not only distracting and irritating - it also leads to a very unpleasant work atmosphere. The Studioboards Pro have now a super matt, haptically superior surface without the usual reflections. is no triviality, but extremely important for agile applications.
Space saving
With a depth of only 15 mm, the studio boards can be stored in an extremely space-saving manner. For example, 60 boards require only one square metre of floor space. Up to 30 boards can be stored on one trolley, which corresponds to 120 m² of working space.
StudioboardPaper
Uncoated Post-It Board
Uncoated
Ultralight (4Kg)
Kraftpaper (surface & edges)
1850 x 1100 x 15mm
StudioboardPro
One-sided Whiteboard
One-sided whiteboard coating
Ultralight (5Kg)
Surface: High Pressure Laminate
Edges: Laminated wood
1850 x 1100 x 15mm
StudioboardPro
Double-sided Whiteboard
Double-sided whiteboard coating
Ultralight (5Kg)
Surface: High Pressure Laminate
Edges: Laminated wood
1850 x 1100 x 15mm
O T H E R P R O D U C T S