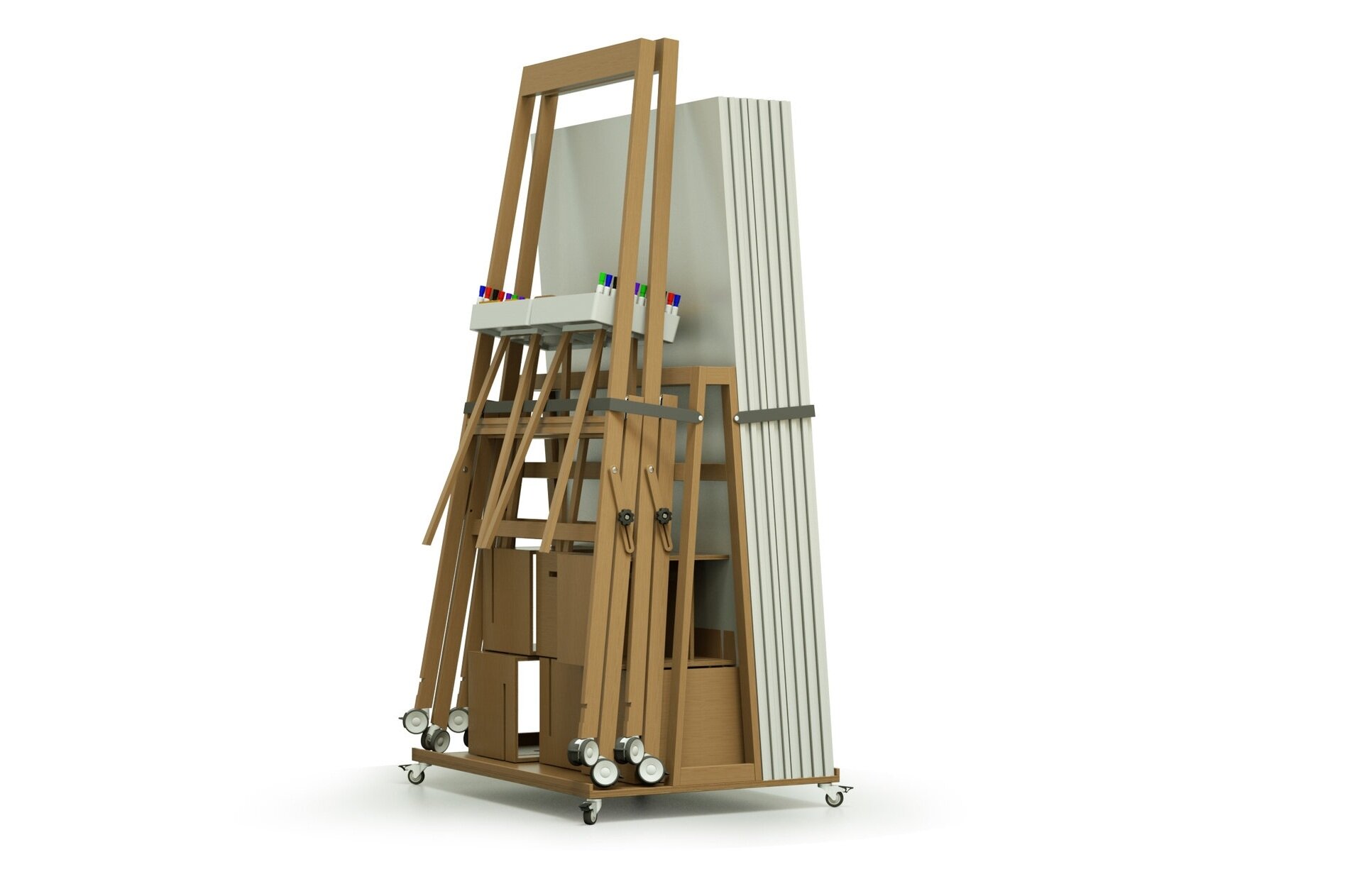 TRANSFORM CONFERENCE ROOMS INTO CREATIVE WORKSPACES
The well-proven Design Thinking Set from Studiotools is optimally adapted to the needs of agile innovation teams. With this set you can quickly transform a classic work environment into a workshop room for teams of different sizes. The flexibility of Studiotools allows you to adapt your workplace to any situation.
The Design Thinking Set is ideal for innovation teams between 4 and 8 people. In the variant BASIC the Studioboards have a one-sided whiteboard coating - in the variant FLEX a two-sided whiteboard coating. The TEAM version also includes two standing tables on wheels and the Studioboards have a whiteboard coating on both sides.
Design Thinking Set
Basic
15x StudioboardsPro
(one-sided)
2x Easel on wheels
2x Toolbox on legs
6x Cube
60x Connector Clips magnetic
2x Accessories Set
1x Trolley
Design Thinking Set
Flex
15x StudioboardsPro
(double-sided)
2x Easel on wheels
2x Toolbox on legs
6x Cube
60x Connector Clips magnetic
2x Accessories Set
1x Trolley
Design Thinking Set
Team
15x StudioboardsPro
(double-sided)
2x Easel on wheels
2x Toolbox on legs
6x Cube
60x Connector Clips magnetic
2x Accessories Set
1x Trolley
2x Standing table on wheels
O T H E R P R O D U C T S